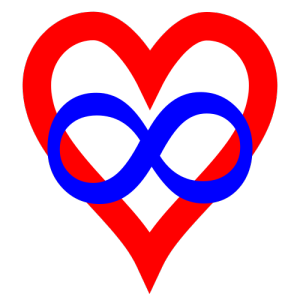 My husband and I began living a polyamorous lifestyle in spring of 2013. We are consensually non-monogamous. We both date casually as well as carrying on serious romantic commitments with others. We agree to always let each other know where we are, to make sure our daughter is taken care of as a team, and to use condoms of vaginal and anal penetration unless otherwise agreed upon.
Things weren't always this way. We married in 2004 and set about fitting into our roles of husband and wife. This included monogamy. The journey from there to here has been full of struggles and surprises and I know my experience can shed some light on your path – not to help you avoid the growing pains but to support you in moving through them and alchemizing them into success.
In life we experience many continuums – in numbers, health, and economics to name a few. Sexuality and gender identity also operate on a continuum. For example, people can identify anywhere from 100% homosexual to 100% heterosexual, from 100% cisgender to 100% transgender, and from 100% monogamous to 100% open/polyamorous. Where people land on the spectrum as individuals is not always a fixed point and for some people this point of identification may be more fluid than for others.
It is all well and good to know about the different ways a person can identify intellectually but when you or someone you know are working through the process of self-identification practically it can be very challenging for them and all those around them. Love, tolerance, acceptance and approval are values that are the most useful in these situations. Also very important are good communication, honesty and healthy boundaries.
I have found there are 2 times the process of identification is the most painful. One is when you are going through and figuring things out for yourself and your experience isn't lining up with what you want or expect it to be. The other is when someone you are in a relationship with changes how they identify and their new location on the continuum in incompatible in the current configuration of your relationship.
Both are heart wrenching in different ways but some of the same solutions will work for both problems. In the upcoming blogs I will share about my personal journey, what I learned and how you can apply it in your own life.