Yes, I said naked!  Does that mean you'll be getting to see me nude?
Not necessarily…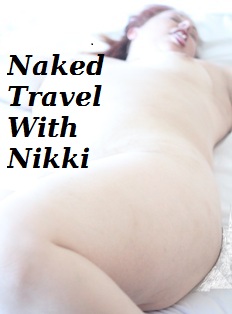 I'm going to be sharing the naked truth about sex and sexuality as I
travel and speak all over the country:)
Get Naked With Me!
9/1 Between The Sheets Live Broadcast At The Erotic Heritage Museum –
8-9pm PST  Come say hi as I broadcast live from the Erotic Heritage Museum.
If you are out of town you can listen live at http://LVRocks.com.
I'll be there supporting
9/10-9/14 New York Trip
I'm going to work with a couple of East Coast clients.
I will have time to meet with new clients as well.
Email me for more info.
I am also looking for opportunities to connect so if you have a group or club
that you would like me to speak to about my Salacious Solution for Frustrated Lovers
respond to this email.
9/13-9/23 Speaking at the Rockstar Marketing Bootcamp in LA:)
I am totally excited to be presenting my book
"Mild To Wild: Fun And Easy Ways To Heighten Your Intimacy"
on the same stage as world famous inspirational speakers
like Les Brown, Glenn Morshower and others!
If you are an entrepreneur click the link above and check the event out.
It's been an extremely valuable resource to me as a serial entrepreneur
and I would love to meet you there!
I will also be available on a very limited basis for one-on-one appointments
when I am not tied up with the conference.  Email me for more info.
Make It A Sexy Day!
Nikki