Sex Talk & Wine Party For Women
Join us the last Wednesday of the month for relaxation and open conversation about sex – questions, problems, opportunities and victories.
February Topic:Â  Vaginatomy – The Anatomy Of Pleasure For Women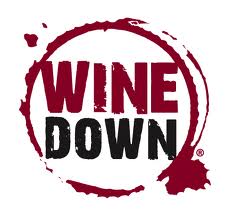 Leave the stress of day to day life outside when you join us for Sex Talk And Wine!
Las Vegas Ladies – This event is perfect for you if you:
Are a busy professional with limited time to socialize
Are an entrepreneur who needs a place where it's okay to let your hair down and get a little wild
Want to make friends with open minded women in Las Vegas
Are recently single either through death or divorce
Want to spice things up in the bedroom and experience more pleasure
Arrive 10 minutes early so you can get settled in.
Come in and register.  There is a suggested love donation of $15 per person and in exchange you will get 3 raffle tickets.  Grab a glass of wine (or juice/water/soda), cheese and crackers, and sit in the circle.  Participate to your comfort level and know that the more you put in the more you will get out.
The schedule is subject to change but this is the anticipated timeline.
At 6:30 we will start with group introductions.  Then, depending on the desires of the group, we will have discussion and exercises designed to boost your energy and your libido.
At 7:15 we will do a drawing for fabulous prizes!
Body Care
Consultations and books and DVD's from Sex Coach Nikki Lundberg
Products and treats from local businesses.  (If you would like to add a prize to our raffle please contact us)
Leave with new ideas about pleasure and sensuality, new connections with open minded Las Vegas women, and a rose to take home and enjoy.
RSVPÂ  Parties will be held the last Wednesday of the month.
To create the optimum experience please RSVP at least 24hrs in advance by calling
Nikki Lundberg (702) 674-6606
Or simply enter your info below.
Location:
My private studio located in a gated apartment community near Flamingo and Decatur.  When you RSVP I will give you the exact location and directions.