ATTENTION:
Mature, Open-Minded, Â And Adventurous Adults
Feeling Repressed, Frustrated and Alone
Are You Ready To Increase Your Libido,
Build Your Stamina
And Enjoy Sexual Pleasure Now?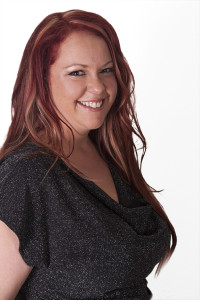 May 2015
From the desk of Nikki Lundberg

Dear Sensual Friend,
Are you struggling with feeling sexual pleasure and/or satisfaction?  Is it difficult for you to communicate with others about your needs and desires?  Are you tired of feeling alone, being frustrated and ignoring your sexual self?
Addressing these issues now is important because they affect the quality of your life.  The longer you take to move through them the more you are torturing and short changing yourself.  Stop wasting time and start enjoying sexual pleasure now!
Miss Nikki,
My mind has not stopped thinking about what I learned from you. I really had no idea how difficult it was for me to give up "control" and RECEIVE pleasure.  Under your tutelage, I was able to experience pleasure at a whole new level and understand myself in a deeper way.
YOU are truly an amazing woman! Your skill is only surpassed by your caring and compassion…. Hugs!
-Las Vegas Massage Therapist Married Male
Men tell me they want to last longer. Women tell me they want to cum quicker.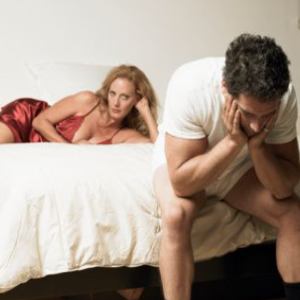 Men talk about not being able to get completely aroused without porn.
Women talk about depending on their vibrator for their orgasm.
Both men and women have talked about being able to climax during masturbation
but not during partner sex.  Both genders complain about not getting enough sex or the right kind of stimulation.  Many also confide that if that part of their relationship was fixed it would be close to perfect.  Others have shared about how they have gone outside their marriage to get their needs met.
It doesn't have to be this way!
That's why I've created the 30 Day Pleasure Exploration E-course, Taking Pleasure Into Your Own Hands.
"We're both so grateful to have found Nikki!  She was dedicated to our process and there were things that counseling couldn't help us with that she could."
-Las Vegas Newlyweds
But First, Why Should You Listen To Me?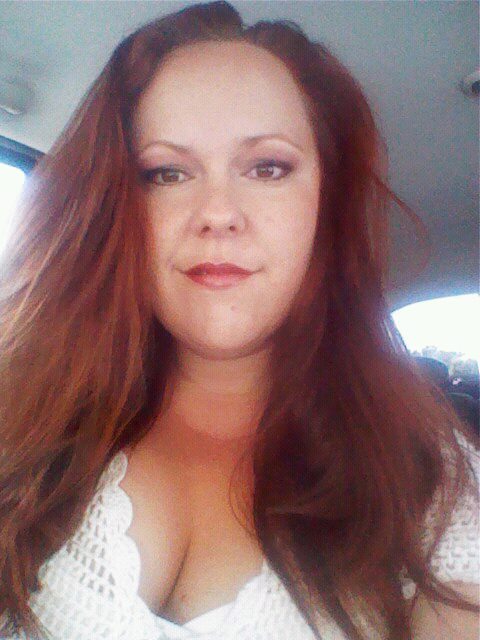 My personal experiences combined with my professional experience and education make me an ideal guide for those seeking more sexual pleasure and satisfaction.
As a teen and young adult I have experienced many lifestyles – from promiscuous to celibate and from vanilla monogamy to swinging, kinky sexual provider and teacher.
I have personally dealt with feeling frustrated and alone in my relationship.  Through open and honest communication we were able to save our marriage and re-write the definition to fit our needs.
I have dealt with side effects of medication, lack of interest in sex, and the stresses of being a new mom and serial entrepreneur.
With partners and clients I have experienced men who used to cum within 3-5 strokes who can now last 30 minutes and more – without pills or decreased pleasure!
I have worked with hundreds of men and dozens of women hands on to help them experience more pleasure, learn new sexual techniques and incorporate skills into their love life.
Realizing that great sex was my passion I decided to learn even more and completed my certification as a Sexological Bodyworker at the Institute For The Advanced Study Of Human Sexuality.
With this education and being in the sex education community I've been able to add depth to my knowledge and understand what I call the anatomy of pleasure.  This is information I want to share with as many people as possible!
"Nikki was so professional and easy to open up to. Right away we were able to get to the heart of our problem and she told us what we needed to know to fix it."
-Las Vegas Wife of 10 years in a Christian household
Introducing
30 Day Pleasure Exploration E-Course,

Taking Pleasure Into Your Own Hands.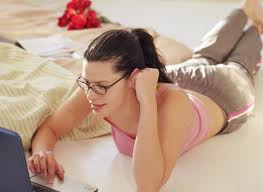 Finally, a way to find out what you need to know to have the pleasure you want!  With daily emails giving you directions for specific self exploration exercises you will develop the basic foundational skills necessary for enjoying an extraordinary sex life.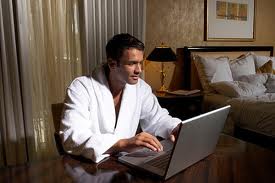 Sex will stop being a chore or a let down and start being a fulfilling aspect of your life.  You will experience a new confidence that will overflow from the bedroom into every other area of your life making you more attractive and confident.  You will be more effective and productive in everyday life.  Your mind will expand with a new experience of pleasure and the quality of your life will improve as your new perspective allows you to make better choices.
During The Pleasure Exploration E-course you will get
Daily emails with detailed pleasure exercises ($195.00 value)
Daily questions to guide you to a deeper understanding of yourself.  Each day you can respond and share your insights and experiences privately with me ($priceless)
You will receive several audios discussing a range of topics from relaxation and arousal to sensate focus and fantasy ($297.00 value)
You will also receive several videos explaining and showing exact pleasure techniques ($395.00 value)
Because all materials are digital and downloadable you will have unlimited and ongoing access to the materials as long as you save them ($priceless)
Limited Time Bonuses
The Pleasure Exploration Kit And Video Guides ($priceless)
There is no way to explore and experience all the items I'm going to send you without spending around $100 – not to mention drive time and difficulty in even finding some items.  I'm taking the time to put together this kit so you can know how these things work and how you can make them work for you.  Many people have heard of Dental Dams and Female Condoms but have never seen one let alone used one.  Using the right lubricant can make all the difference in your sex life yet most never experiment with different types of lube.
Get your Pleasure Exploration Kit mailed directly to you!  Each kit contains:
Vinyl Gloves
Condoms
A Dental Dam
A Female Condom
Samples Of Different Lubricants
As we go through the process of self exploration I will also show you how to use these tools for additional pleasure and safety.
1-on-1 Masturbation Coaching Sessions For The First Three People To Enroll (Value: $150)

Private Masturbation Coaching:

Whether in person or on skype, I will meet with you privately to discuss your current sexual experience, review desires you have, and witness your solo-sex session.  Afterward I will provide feed back on what you can do for yourself to manifest your desires.
For a limited time I'm offering this program for $197
(Regularly $497)

Results You Can Expect From The Pleasure Exploration E-course
With knowledge of the anatomy of pleasure you will have more confidence in bed.
Knowing how to enjoy every sensation you feel will increase your arousal and desire.
Practicing a variety of techniques will give you the resources to give unlimited pleasure to your partner.
Enjoy more freedom in bed with a secure foundation of communication with your body and your partner.
As a satisfied lover you will more easily and happily give and be of service.
Because you'll stop wasting energy on what doesn't work you'll be more effective and productive – in bed and in everyday life.
Through taking this course you will have the words for sexual communication that will open up a deeper level of connection between you and your lover.
Hi Nikki,

I want to thank you for the time we spent together. You made us feel very comfortable and made this big step for us a very enjoyable experience that we will remember and fantasize about for a long time. We both found that our time together was informative and erotic, we could not have asked for a better combination.  Although Mrs. J is able to cum often it is not always easy for her, she feels much better about herself now. As a result of your conversation about orgasm, she feels "normal" and that she is not alone. Mrs. J and I have done a lot together and we hope to discover new experiences that we will enjoy together, new fantasies that may become realty, and grow even more together sexually.

Sincerely,

Mr. Â J
For a limited time you can get all these benefits for only $197!
Why such a low investment?  For several reasons –
I wanted to make it as do-able for as many people as possible.
May is Masturbation Month.  The full price of this course is $497.  What I'm asking in return for this special low investment is your feedback – your experience of the program, your testimonial, and your celebration of masturbation.
For those of you who haven't worked with me because you "couldn't afford to" – I wanted to offer you something that you couldn't afford to

not

do.  If you can't make the investment in your sex life of less than $200 dollars then how important is your personal satisfaction?  Really?!
$197 Thru May 30th

Exactly What Are You Going To Learn?
The Anatomy Of Pleasure – how and why things feel good in your nipples, vulva, penis, anus, etc.
Relaxation – guided pleasure meditation and exercises
Stimulation – different types of touch and to do them with yourself or your partner
Increase Stamina – for men who cum before they want to we'll be incorporating relaxation and mental focus techniques so you can keep stroking until you're ready to finish
Orgasm – what it is, how to identify it, and how to reach it more easily
Decrease Dependence – whether your crutch is porn or the vibrator, you will learn ways to free yourself of that necessity if you want to
Communicating Your Needs – at the end of the course we will look at incorporating your newfound knowledge in such a way that you can share it with a partner with honesty and care
Lifetime Satisfaction Guarantee
I guarantee that if you follow the directions of each lesson you will experience more pleasure and be a better lover.
If you feel – ever – that I have not delivered on my end, just let me know and I'll make it right.