Tag Archives:
How To Perform Oral Sex
Listen live on Saturday nights at 8pm PST.
Just visit http://LVRocks.com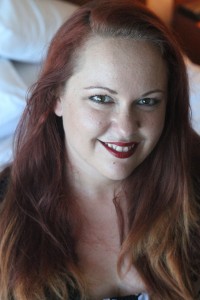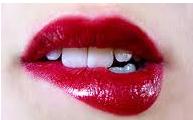 Fellatio can be a wonderful way to spice up your sex life! The tips I have for you are gleaned from my personal experience, what I've gotten compliments on and that sort of thing. Fellatio (as well as cunnilingus) is often thought of as an act of foreplay prior to intercourse, which it can be, but tonight; make it your main event!
Foreplay isn't just for sex! Build up the anticipation to further excite your partner. This particular act is pretty much all about him, so rock his world! You can kiss down his body, avoiding the penis and scrotum and focusing on his thighs for a few minutes, kissing them all over and running your fingers or tongue lightly over the skin. If you know your man likes it a little rougher, then add more pressure. The point is to allow the excitement to build up before you even touch his package.
Don't ignore the balls or the perineum; these highly sensitive areas are all too often forgotten about when they are just inches away from your face. Fondle the balls as you suck and lick the penis. You can even gently pull them down and away from the body, with the proper technique this will also delay orgasm for a little bit. Use your fingers to massage the perineum (the small strip of skin between his scrotum and his anus) to stimulate the prostate from the outside. This will increase his pleasure and his orgasm will be much more intense for him.
Where and When? Two things need to be discussed prior to you going down on your guy- where is he going to ejaculate? Are you going to swallow it? Would you prefer that he came on another part of your body or in your mouth? What does he prefer? Some women are able to do this from the get go and men love to be able to push it as far as it will go. Many women have an easy gag reflex and though there are techniques that can help ease this if that is your goal, you want to make sure you both have a clear boundary in line before you're in the heat of the moment.
Variety! Lick him up and down the shaft and around the head of his penis. The best lube is your spit and lots of it! He'll love the sensation of your wet lips and tongue all over his package. Use your hands too: You can put your hand at the base of his penis and move it in either circular motions by rotating your hand around his penis as you lick and suck the head, or moving your hand up and down the shaft in tandem with your mouth. The dual and competing sensations will drive him absolutely wild! Just be sure to avoid using your teeth unless you know he's into it. Teeth are sharp and his penis is sensitive, nothing will kill the mood faster than him sitting up and screaming "Ouch" at the top of his lungs.
Get excited about it! He'll enjoy receiving much more if he knows you're enjoying performing!
Happy Endings!