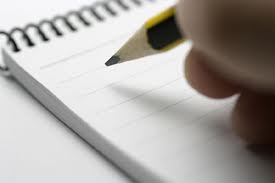 It's okay to have what you want.  Few people operate like this.  Usually, we feel like we have to justify and rationalize what we want.  We have some sort of belief that we are only allowed so much of what we want.  Don't think this is true for you?  Try this exercise:
Make a list of what would you be, do and have if time and money were not a factor.  Then, go through that list and for each thing you don't have list your reason (or excuse) for not having it.  List everything.  The deeper you go the more you will recognize the limiting beliefs you have about why you don't have what you want.
Make sure to include things you want when it comes to your sex and sexuality.
Notice – how many things are you not allowing yourself to have because someone else wouldn't like it?  Or you are worried about what others will think of you?  Or you are worried about the responsibility that will come with having what you want?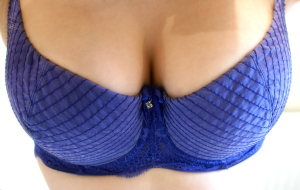 Something I've always wanted were bigger breasts.  Now, this was not a need – I had a C cup.  But it was a want.  I'm a boob woman and I love big boobs.  But for several reasons I never allowed myself to get what I wanted.  I was afraid to spend the money, to have the surgery, and what other people would think of me.  I finally got honest with myself that I did want them and I could have them and the the only thing holding me back from doing it was me.  Once I got out of my own way why couldn't I move forward?  So that's whay I did!  On Wenesday I got a breast augmentation.  Although I'm still healing (it's only been 2 days) I am happy I have big boobies!  And they are big – I went to a DD+!  I'm so excited and look forward to sending out pictures soon.
This is just the latest in the things I have allowed myself to have.  It is a mental muscle that I have been working on for awhile.  The thing is, when stepping into that space of allowing yourself to have what you want you do need to be sure of yourself – so sure that when criticism or negativity come your way you are able to accept it for what it is and not allow it to alter your decision.  And, the real trick is to do this with love and tolerance.
Pick one thing from your list that you would be, do or have and allow yourself to have it.  If you don't know how it's going to come, that's okay.  Sometimes the universe has creative ways of bringing things to us.  Just being open to it and creating space for it will start the process of manifesting it in your life.