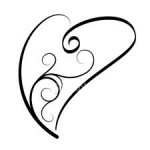 Sex Ed For Adults
"SEX EDUCATION LIKE YOU NEVER LEARNED IN SCHOOL"
Intro Workshop
  Saturday May 12th from 5-7 pm at the Serenity Club room 3
3990 Schiff Drive  Las Vegas, NV 89103
(702) 982-8065
 This experiential workshop is for you if you:
Feel sexually confident but are having challenges integrating your sexuality with a life that will be "…useful and profoundly happy. " 12&12 p.124, Step Twelve
Are experiencing low confidence or negative feelings regarding sex and sexuality
Are not enjoying sex as much as you used to, or would like to
Feel disconnected from your sexuality
Want to be or become a better lover
We welcome all levels of experience, preference, body shapes, physical limitations and ages (must be over 18).
Please wear comfortable clothing and bring a pillow and blanket for your comfort as we will be doing some optional floor exercises and light physical activity.