There are many sexually conservative cultures throughout the world.  I work with you to observe your comfort levels and provide the most informative pleasurable experience possible.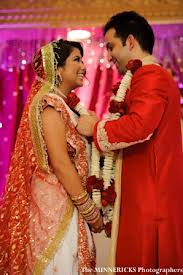 Happy New Year!
I am super excited for 2014 because every year has gotten better and better for me and 2013 was fricken amazing.  The last week was no exception…
Couples Sex Coach Session For Christmas Part 1
I met with a couple who were visiting from out of town.  They had been looking online for a massage therapist and came across my site.  Seeing that in addition to offering massage I also offer sex coaching they set up an appointment with me.
They were very nervous.  Neither one of them had done anything like this before.  They were in their mid – 20s and were both virgins.  This was not by choice.  They had been in a committed relationship for several years but had several problems when it came time for penetrative sex.  This had caused their passion to wane and even though they had enjoyed oral sex in the past the fun had even left that because of their frustration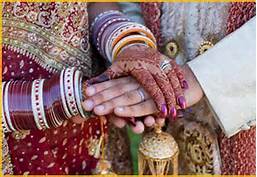 .
When I arrived we discussed their situation and their histories.  They were both from a very conservative culture that didn't allow for free sexual expression and experimentation.  They had never found someone to consult with.  They said they would be much more comfortable if I would be nude with them as they were very ashamed of all these issues and I offered it.  Seeing and being seen is the best way I've found to release shame.
I began by examining her.  She said she felt pain in her vagina.  I slowly examined from the outside starting with the abdomen and vulva asking all the time what her arousal level was.  When she reported that she was more than 50% aroused I began exploring her inner labia, clitoral hood, and clitoris.  Still all pleasure – no pain.
While I was working with her the boyfriend asked if he was allowed to touch himself.  I said sure that it was normal and natural and this was an erotic situation.  He was surprised he wasn't more physically aroused and I explained it was because even though this situation might be very close to the fantasies he held in his mind I was still keeping things fairly clinical.  I suggested he enjoy what was happening rather than judging it against what he thought should be happening.
Continuing my examination I began to slowly penetrate her vaginal opening (the introitus).  Now the pain started.  Pinchy.  Burning.  Bad.  I got out some castor oil and applied it liberally to my finger and to her vulva.  Slowly – painfully slowly – I sunk my fingertip into her pussy.  The majority of the pain was strongest on the bottom.  I shifted the pressure to the top of the opening and that worked until I got to the second knuckle and then she felt pain there too.  I noticed that she would tense up periodically and I pointed out the signs to her boyfriend so he could tell when he need to slow down just by her non-verbal cues.
Interested in booking a session for couples sex coaching?
Text me to set up a time to talk or email me with your interest.
7026746606 – text first to schedule
nikki@nikkilundberg.com