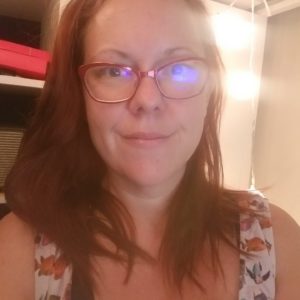 Starting is the hardest part.
How to change, how to navigate the darkness, the anger.
How to let go of the old.  Knowing it no longer applies but also having been shaped and molded by it.
Can you let it go?
Wanting to come from a place of love.  From my highest self.  Love and compassion.  Free from fears. Or at least having the courage to overcome them.  Overcoming any obstacle.
Where do you want to come from?
Change is hard.  You only have to change one thing – everything.  That's what they say in "the program".  How true that is.
Being willing.  To go through the pain.  My own pain.  Others pain.  The pain of change.
Are you willing?
You will change when the pain of staying the same is the greater than the pain of change.  What flavor of shit sandwich do you want to eat today?  (From Mark Manson, Author of The Subtle Art of Not Giving A Fuck).
I've been silent so long.  I don't know if my voice will leave again.  I'm afraid to make a commitment.  I'm afraid of fucking up.  How can I fuck this up? In all the ways.  Reminds me of an interview I recently heard with Kyle Cease…
So, now I'm putting myself out here.  Hoping to stop selling my time and my body and instead sell you on your own transformation.  Overcoming my own fears and feelings of inadequacy.  My own not-enoughness.
What is your transformation worth to you?
I've done all the things.  I keep remembering working with my last mentor, how she was able to help me so much but, in the end, it turned out to be a sham.  It was a false front.  I was completely disillusioned.  I could no longer just "raise my vibration" and "put myself on the happy dial" as she instructed me once I found out all her flaws.  All her fakeness.  I felt so used and like I was her piggy bank.
I had to deal with my darkness.  I had to be able to go down.  She did not prepare me for that.  Everything I was building also depended on her false front.
I tried, so many ways.  Here I am trying again.  Will I sink or swim?  Only time will tell.  The boats – I'm not burning them, but they will be leaving me here, not to return to bring me back to my old way for a long time and possibly never.  My life and my body are changing.  I must stop selling it by the hour.
Not that I've hated that.  In fact, I've loved it!  I've enjoyed it.  I've had a life much better than most and probably better than I deserve.  But It's no longer serving me.  I'm so grateful for the experiences.  For the learning.  For the mastery.
And now I want to share that on a larger scale.  In the few private coaching sessions, I've had I've been so blessed to see what an amazing impact an hour a week with me can have on someone's life.  And the ripple effects…  Applying all I've learned to create a 6-figure service-based business, all the communication skills, all the soul searching and personal growth, all the solutions from all the mistakes.
And I'm still on the path.  Please don't put me on a pedestal.  I'm just on a different part of the path then you are.  Maybe further ahead in some areas.  Further behind in others.  Possibly a different path altogether.
Ah – the fear.  The fear of judgement and criticism.  The fear of losing my old identity.  My ego is screaming right now.  Ego death – how exciting and terrifying and exhilarating all the same time.
And knowing that I can't do it alone.  No man is an island.  The vulnerability is heart wrenching.  To depend on others.  To be put in a position where I can be hurt, injured, let down, disappointed…  More ego death.  Letting go of expectations.  Letting go of details.  Letting go of the "how".
Focusing on what feels good.  Raising my vibration.  Raising my frequency.  Getting in "the vortex".  Manifesting.  So woo woo and such bullshit.  But it works.  In an extremely specific way.  I must be careful to not bullshit myself.  Or others.  Or I will be just as fake as my old mentor.  So today I practiced.  I've been practicing for 4 days.  Focusing on feeling good.  And when I don't feel good, enjoying those sensations as well like I learned from Carolyn Elliott and the practice of existential kink.  If I'm feeling it that is my evidence of wanting it.  So enjoy it and get off on it.  That in itself is a higher vibration.  And a deeper kind of self-love.
And I am focusing on that too.  Loving myself.  Yes, masturbating.  But also, being nice to myself in my own head and heart.  Talking to my inner little girl and as fucking stupid as that felt to do in the beginning, I'm feeling the healing.  I'm so grateful for the work I've done.
In this time that I've been silent I've experienced so much.  Not just from the virus – that's a whole chapter for me just like it is for everyone.  I've dealt with so much in addition – finding out I have abandonment issues, seeing my insecure attachment style surface, reading, reading, reading, looking for the solution.  The Power of Now, The Untethered Soul, The Journey From Abandonment To Healing, The Subtle Art Of Not Giving a Fuck.  Listening to countless interviews by Tom Bilyeu.  Enrolling in college full time.
:::
Available for private coaching.
Warmly,
Nikki
702.674.6606 – text first to schedule a time to talk or use my calendar link https://calendly.com/sexcoachnikki/30min