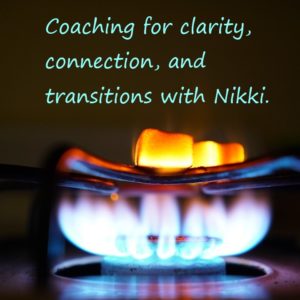 When Things Work Out
Of course, I love it when things work out – don't you?
When there is a desire, maybe even an ache, a yearning
And you can just be, totally present, broadcasting your true self
And your true desire
And somehow everything aligns
Someone else's desire compliments yours
And you can fulfill something for each other
With each other
Holding a sweet space in time for vulnerability
Intimacy
Communicating
Asking for adjustments that are received and make things better for both people
And you co-create the experience
The fulfillment
And it is generative
Although you both are spent in one way, you are feeling revitalized overall.
I love it when this is the flow of my life.  This is my goal in my interactions with my teenage child, with my lovers, with my clients.  Having the experience of safety to be and to experience what is.  Following the sensation, going with the flow, all parties 100% present and invested.
That is why people get so much out of spending time with me.
After my last post, I got a lot of feedback.  It was extremely high sensation – what I mean by that is I felt a wide range of emotions, and some of them were very intense.  I know that some who read what I wrote felt a lot of sensation/emotions too.  I get to receive those, feel them, and do my best to relax and release them as they are not mine.  I get to handle all the sensations coming from others and from my own mind/ego that wants to interpret everything and make it mean things and build a whole story around the event.
At the end of my post, I mentioned offering private coaching.  There were a few questions about that.
I will be very upfront – I do not have systems set up for my coaching business.  It has been cooking for over ten years, but I have always had it on the back burner.  It has simmered a long time now, and I feel it is ready to be part of the main course of my service offerings.  What you are seeing now is my transition – moving private coaching from the back burner to front and center.
It is ready to serve, so to speak.
If you are interested in working with me – if you are looking for connection, communication, intimacy, and expression for yourself and your life – let me know.  I have been thinking about niches and marketing and who my ideal client is, and so far, I know it is someone who wants to experience what I described above.  I can teach that.  I can help you experience that.
You can apply that type of experience in all areas of your life to have movement and fulfillment.
Message me for more info.
Available for private coaching.
Warmly,
Nikki
702.674.6606 – text first to schedule a time to talk or use my calendar link https://calendly.com/sexcoachnikki/30min