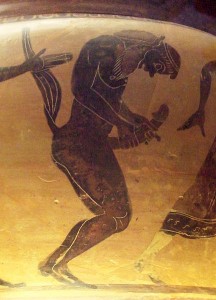 I've done several masturbation coaching sessions this month.  It's extremely satisfying to help people learn new things.
For the guys I've worked with there have been 2 main problems.
1.  It's hard to cum during partnersex.  I know, some people wish they had this problem.  But it can be very frustrating when you are with a girl only every once in a while and sometimes you can't even cum by the end of that time.
2.  Not having enough stamina – cumming too quick.  The national average for guys thrusting time before ejaculation is 3 minutes.  This is still pretty fast considering the time it takes for the average gal to climax is about 30 minutes.  Even putting her pleasure to the side… since the guy is cumming so quick he's not getting much time to enjoy his arousal and the time he is erect he's worried about cumming too soon and not really in the moment.
Also there are specific things I suggest in each case, for both I recommend a more consistent masturbation practice – daily if possible:).  Masturbation is a type of training and a type of meditation.  You are training your body for sustained pleasure.  For the benefits of meditation, practice breathing deeply through the mouth, being aware of your body and unplugging from the porn as much as possible.  It's a good tool for arousal but it can desensitize you to reality.
Let me know if you ever want to be in one of my videos (guys or girls).
Also, shoot me an email if you are interested in some masturbation coaching.  Nikki@NikkiLundberg.com