Are your muscles causing you pain during anal sex?
Hi I'm Sex Coach Nikki and I have been doing sensual and erotic massage for nine years. I can tell you that tight pelvic floor muscles are the number one cause of pain during any kind of anal sex or stimulation.
One way to test your anal and pelvic floor muscles
Sit down on something firm and see if you can squeeze your anus. Squeeze your anal sphincter muscles and see if you can feel your butt moving and does it hurt? Does it feel uncomfortable? Then the next thing to do is push from the inside out and push down toward the surface you're sitting on and you should feel movement. If you do not feel movement then that means that your muscles are kind of locked. It means your tight ass (laughing).
It's easy to fix this. You just need to do some self massage or go see a masseuse. Not a regular massage therapist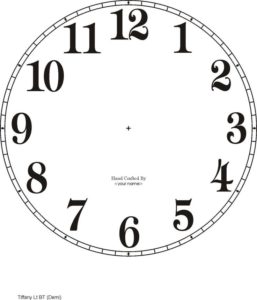 – they cannot work in this area it is not legal but there are some physical therapists who will work in the anal area. Definitely do what's right for you as far as what feels good for you.
A better way to test your anal muscles and self massage techniques
Go in the shower with nice warm water and lather up your hands and then (usually using the hand you wipe with because that's how your back bends easiest. If you're right-handed use your right hand) start massaging in your anal area.
You're going to massage your undercarriage and feel for the muscles up and down your butt crack, around your anus and then also all the way around the sphincters. Notice how tight or relaxed they can are.
Imagine the face of a clock on your anus with 12 o'clock being straight towards the tailbone.  Using your fingertip put some pressure against your butthole at each spot on the clock.  Stay at each spot for one breath and make mental note how the muscle feels.
Once you go around the outside, penetrate with your fingertip as far as is comfortable.  Push with firm pressure at each spot on "the clock" pausing for a breath and again noting how the muscle feels.
This is going to be a really great self massage to start relaxing your anal muscles and it's something you can easily do every day in the shower.
As you get more accustomed to this massage you'll gain control over your anal muscles and you'll start learning how to relax them.
You'll be able to penetrate more deeply eventually penetrating up to your first and then your second knuckle. At each depth you do the same thing – pause for a breath and massage all the points on the clock.
Having a hard time reaching your anus?
Your ability to do this in the shower depends also on how flexible you are. I'm a little bit of a thicker girl so I can't reach a whole lot standing up. If that's how you are then you want to move on to the bed to lay down and twist. Make sure to incorporate a lot of lube. In the shower you're using the soap and that lubricates the area for you but when you're on your bed you want to use lube.
As long as you're not about to have sex with a condom you can use almost anything for lube. You can go in the kitchen and get some olive oil or coconut oil. Any kind of oil is fine as long as you're not about to use a condom.
I hope I gave you some good ideas on getting your muscles relaxed in your anal area and that is probably going to help you have a lot more pleasure during anal sex!
Want to go deeper learning about anal sex?
Sign up for my free email series at https://www.mcssl.com/WebForms/WebForm.aspx?wid=6d040196-f195-42b7-9e30-bdc261e8aff9