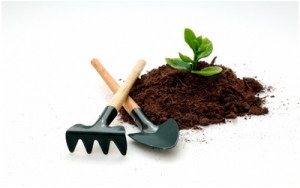 To cultivate is to acquire or develop (a quality, sentiment, or skill).  In what ways do you cultivate yourself?  Are you mindful about what you do in preparation of receiving what you desire?  Do you have conscious daily practices in place?
In the past these concepts were foreign to me.  I knew about wanting to have a better life.  I knew that I had to do something different than my parents if I wanted a different experience.  But I had no idea where to start.  I was open to suggestions…  and that's when I started on my journey.
I learned ways to let go of what I already knew so I could embrace new ideas and beliefs.  I became willing to try new things, to play and experiment, and to push to the edge of my comfort zone often.
Things that worked were honesty, positivity, creativity, and exploration.  During this process I learned new skills, picked up new habits and ultimately began to take on higher level practices.  These are all bringing me what I desire and preparing me for even more!
Here is a list of practices I do on a regular basis – if not daily – that cultivate me for the life I desire.
fellowship
Orgasmic Meditation
Masturbation Meditation
exercise
mindfully eat whole food
journal
immerse myself in learning environments
have family time
play
What's amazing is that the more I take care of myself the more it seems my life is taken care for me.
I've been doing a lot with Orgasmic Meditation (OM) and while I love it, when it comes down to it, OM is a partnered practice.  With Masturbation Meditation you can have your practice solo.
For the last 3 years every May I've offered the 30 Day Self Pleasure Program for Masturbation Awareness Month.  This year I'm revamping it completely, adding all I've learned, and putting it together to present to you with a bow on top.
If you are interested in receiving the details as things develop Email me at Nikki@NikkiLundberg.com and I'll make sure you get all the insider info.