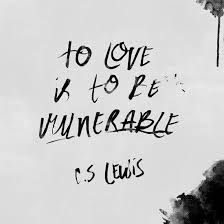 Romance is the most tender part of many people's lives and often the most difficult to talk about.  This is where we can feel most vulnerable – not only personally but also as a unit with our loves (both family and romantic). We feel like we have so much judgement on ourselves and others – usually negative judgement – it's easiest to ignore any issues or problems.  People also share about this area the least because we don't want it to negatively affect people we are with.
I have valuable and powerful experiences with relationships and polyamory that I can share.  I often draw on my own life experiences when I'm coaching rather than theory.  I also work well with people who are seeing therapists for couples counseling.  Working in a triad (you, me and your therapist) is a powerful approach for better communication in your relationship.
Here is a personal example: I'm talking with my boyfriend about the possibility of dating other men and how that would look. I recognize my programming around relationships all supports monogamy.  Monogamy is like the default and the way of least resistance – easy to fall into and not think. However, it's not honest for me to try to make a monogamous relationship work – to make it conform to meet my needs.  It's important to have integrity with myself and live in a way that supports me and those around me as much as possible.  Just because I identify as polyamorous doesn't mean that in practice I am honoring that part of myself.
When I work with people I help them identify their beliefs and programing and to consider if those beliefs are serving them.  I guide them to look at behaviors and reactions that come from running on auto-pilot and look for ways to be more awake, aware and conscious.  This is how I support people to make decisions from a place of love vs. a place of unconsciousness.
Send me an email if you would like to talk about working through some of your beliefs and programming so you can make decisions that keep you in integrity with yourself.
Warmly,
Nikki
Sex Coach
Nikki@NikkiLundberg.com