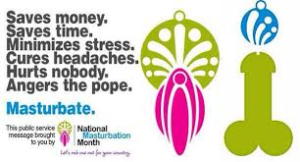 Connection and wanting to feel connected are high on everyone's list.  These are also potential benefits of mindful masturbation!
How does this happen?
When you create a mindful masturbation practice (with or without masturbation coaching) you begin to sensitize yourself to more subtle physical stimulation.  Part of sensitizing yourself is improving your attention (both the quality of your attention as well as the quantity or span).  This sensitivity to subtle sensations and improved attention shows up in all areas of your life.  You will be more likely to pick up on subtle cues and clues from those around you to know what they are trying to communicate and how they are feeling.
If you are interested in working with a sex coach online or a sex coach in Las Vegas you should set up an exploratory session with Sex Coach Nikki. Exploratory sessions are free. Email her at Nikki@NikkiLundberg.com or text her at 702.674.6606 to schedule a time for an initial chat.
Although Nikki is not a licensed sex therapist working with her is very therapeutic and could have many benefits for your sex life and your sexual health. She coaches in person, over the phone and on skype.  Masturbation coaching is her favorite tool!  Masturbation done mindfully and with purpose can help improve libido, give you control over premature ejaculation and delayed ejaculation, lead to becoming multi-orgasmic, ease pain during sex (for both genders) as well as make your solo sex life more satisfying and give you the capacity to feel more connected to the people around you.