The hardest part of "coming out" was to acknowledge and accept that I am not monogamous to myself. I felt a lot of judgment for myself because of the stories/programming/conditioning I had around what monogamy and non-monogamy meant. Their meaning didn't match up to my definition of self and that meant I was going to be out of integrity with myself – and for me that is like being in purgatory. I have to be right with myself first or nothing else works.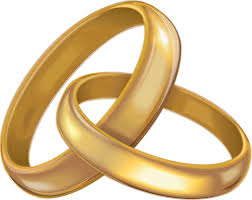 Here are the characteristics that came with monogamy according to my conditioning: a person who is monogamous is caring, loyal, loving, dependable, reliable, humble, trustworthy. They are able to put the needs of the many before the needs of the individual and therefore are also more generous, fair and civil minded than others. These characteristics would also manifest in every other area of their life so that a monogamous person will also have a great work ethic, contribute to society, always take care of their own family and so on and so forth.
On the other hand, I had the belief that the characteristics of a non-monogamous person: dishonest, selfish, self centered, careless, driven by lust, couldn't care about family or bonds. They would put their own needs ahead of anyone else's at whatever cost to the other people as long as they were satisfied. These people were not to be trusted or relied upon under any circumstances. They would suck others into their deceitful manipulative lifestyle any chance they got.
So you can see how I had a hard time accepting being non-monogamous. I did my best to practice the values of the monogamous person. A part of me was dying inside because I wasn't being true to myself. I couldn't reconcile the differences between how I felt inside (non-monogamous) and the kind of life I wanted to live (positive and generative). It is only through experiencing acceptance, tolerance, love and approval from others and myself that I have been able to see that these definitions have nothing to do with reality. They have to do with social norms, control, repression, and shame.