Give Your Sex Life A Fresh Start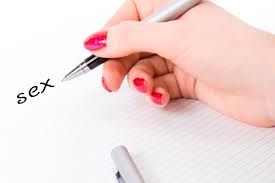 The first step to improve your sex life is to acknowledge what has already happened.  This is the hard work that many of us try to avoid.
Taking stock of the current state of affairs and the past can be very helpful.  It can also be harmful.
Try the following two exercises:(tip: read all the suggestions first before starting)
Get into your body.  Breath deeply and notice how you feel in the moment.
With a pen and paper make a list of all the things that aren't the way you want them to be in your sex life.  Acknowledge them.  Contrast brings clarity but only if you see it.
Notice your physical sensations.  Notice when things feel bad in your body.  Avoid being too hard on yourself and dwelling in the negative.
Be as objective as possible.  You are noticing and acknowledging, not judging.
Release the negative feelings you have tied to these things.  The best way to do this is to take personal responsibility for your experience.  That gives you the power to change your future experiences.  If someone else seems to be to blame take a deep breath and look at how you might have put yourself in the position to be hurt.
Once you have completed the above exercise pause, breath, and move on to the next exercise.
It's time to look at the positives.
Make sure you're in your body.
Again with the pen and paper – write down all the things that are good/positive/going the way you want.
Make this list as long as your first list and then add 5 more things.
This exercise will help you to develop an attitude of gratitude and will help you to operate on a higher vibration making it easier to attract and manifest those things that bring you pleasure.
Find someone to share these lists with.  If you can't find someone you are welcome to send them to me.  Why?  Because being witnessed is the best way to release shame.  Chances are you have some shame around the things that didn't go well.  By sharing them and putting the light of day on them their power diminishes.  You may also get great feedback that can aid in acknowledging and releasing the negativity!